Industry Partner - Sparrow Defense
Sparrow Defense provides professional training in firearms, defensive tactics, and emergency medical techniques. They provide a variety of training courses to individuals, law enforcement agencies, religious organizations, and businesses.

Training courses include 1-1 lessons for new shooters, in-home safety training, group courses at our outdoor ranges, active killer prevention, and force-on-force classes at a law enforcement shoot house.

Clark Sparrow, the owner of Sparrow Defense, has 15 years of law enforcement experience. He was a full-time instructor at the Georgia Public Safety Training Center with the rank of Lieutenant. While there, he was appointed to the Firearms Committee, which developed and revised the state mandated firearms training program for new law enforcement officers.

Clark formed Sparrow Defense in 2014 to provide training and consultation services to law enforcement, businesses, and civilians. In 2020, Clark transitioned to running Sparrow Defense full time, but serves as a reserve officer and instructor at his previous agency.

Private Training
Sparrow Defense conducts training by appointment throughout the week. Training includes safety and proper gun handling, as well as the legal issues surrounding firearm ownership and use. Private Pistol Training is perfect for individuals or small groups of up to 4 students. Group discounts are available.
Pistol, Rifle, and Shotgun Courses
Sparrow Defense offers courses on the proper use of pistols, rifles, and shotguns as sporting or defensive tools. Courses are taught by experienced law enforcement instructors. Course topics include:
Fundamentals of marksmanship

Loading, malfunction clearance, and proper maintenance

Using the firearm for defense

Low light shooting

Injured shooter techniques

Weapon retention
Shoot House
Shoot House courses are taught at a law enforcement range and make use of a multi-story covered structure. Students will complete scenario-based training that requires safe weapons handling, accurate shooting, and application of good judgment to remain compliant with the law.
All equipment for Shoot House courses are provided. Sparrow Defense uses Ultimate Training Munitions marking rounds fired from real but modified firearms. That means that students fire non-lethal rounds from real guns at real human adversaries.
This type of training is hard to find due to the requirements for a sterile environment, proper safety measures, facilities, and equipment.
Business Consultations / Active Shooter Prevention
Sparrow Defense offers security consultations for Businesses, Schools, Religious Organizations, and Individuals.
In conjunction with the leadership of an organization, Sparrow Defense staff build a course to address a specific need or meet an existing SOP. Proper training lowers civil liability in the event of loss, injury, or death during a critical incident. Training also prepares staff and leadership to identify, prevent, and resolve those incidents quickly and efficiently.
Each client's needs are different, but generally, the process involves an initial visit to the physical site. At that meeting, Sparrow Defense and the staff will discuss and identify specific needs and goals to be addressed by the evaluation. Specific areas of assessment can include:
Handling and transporting currency

Initial response to a critical incident (violence / accident / traumatic injury)

Post-incident medical treatment and care

Coordination with law enforcement and first responders

Communication with the media
When can I schedule a course?
Training for individuals and small groups is available by appointment Monday through Friday. Group courses are regularly scheduled on weekends throughout the year.
To schedule a private range day, business consultation, or group course for your family or organization, please contact Sparrow Defense directly.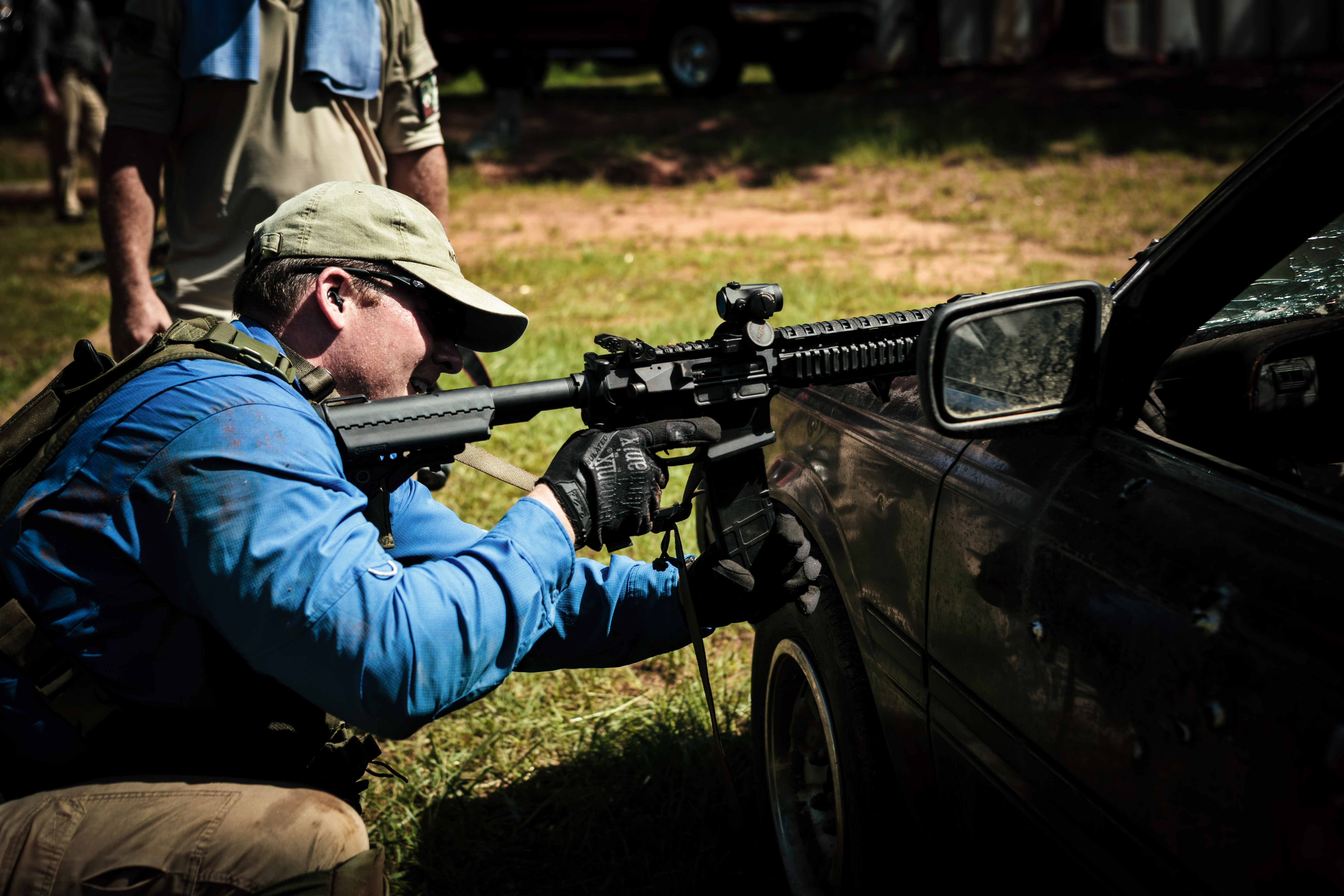 Sparrow Defense
Firearms Training and Certification