Basic Life Support - Training and Certification
Basic Life Support is a course designed for providers of prehospital and in-facility hospital care. Law enforcement officers, fire fighters, paramedics, EMTs, doctors, dentists, nurses, home health care professionals, adult care workers, and others should have this course.
Basic Life Support teaches participants to identify and correctly treat several life-threatening emergencies using proper chest compressions, ventilations, and use of an Automatic Electronic Defibrillator (AED). The course is regularly updated with the most current research and science from the American Heart Association.
The AHA's BLS course trains participants to promptly recognize several life-threatening emergencies, give high-quality chest compressions, deliver appropriate ventilations and provide early use of an AED.

BLS - Course Contents
Cardiopulmonary Resuscitation (CPR) techniques for infants, children, and adults
The "chain of survival," or order of intervention techniques, that ensure the greatest chance of saving the patient
Proper use of an Automatic Electronic Defibrillator (AED)
Techniques for giving breaths / ventilations with and without the use of a barrier device
Performing interventions as part of a multi-rescuer CPR / resuscitation
Proper methods for removing airway obstructions (choking) in adults and infants
Who should take this course?
The AHA's BLS Course is designed for healthcare professionals and other personnel who need to know how to perform CPR and other basic cardiovascular life support skills in a wide variety of in-facility and prehospital settings.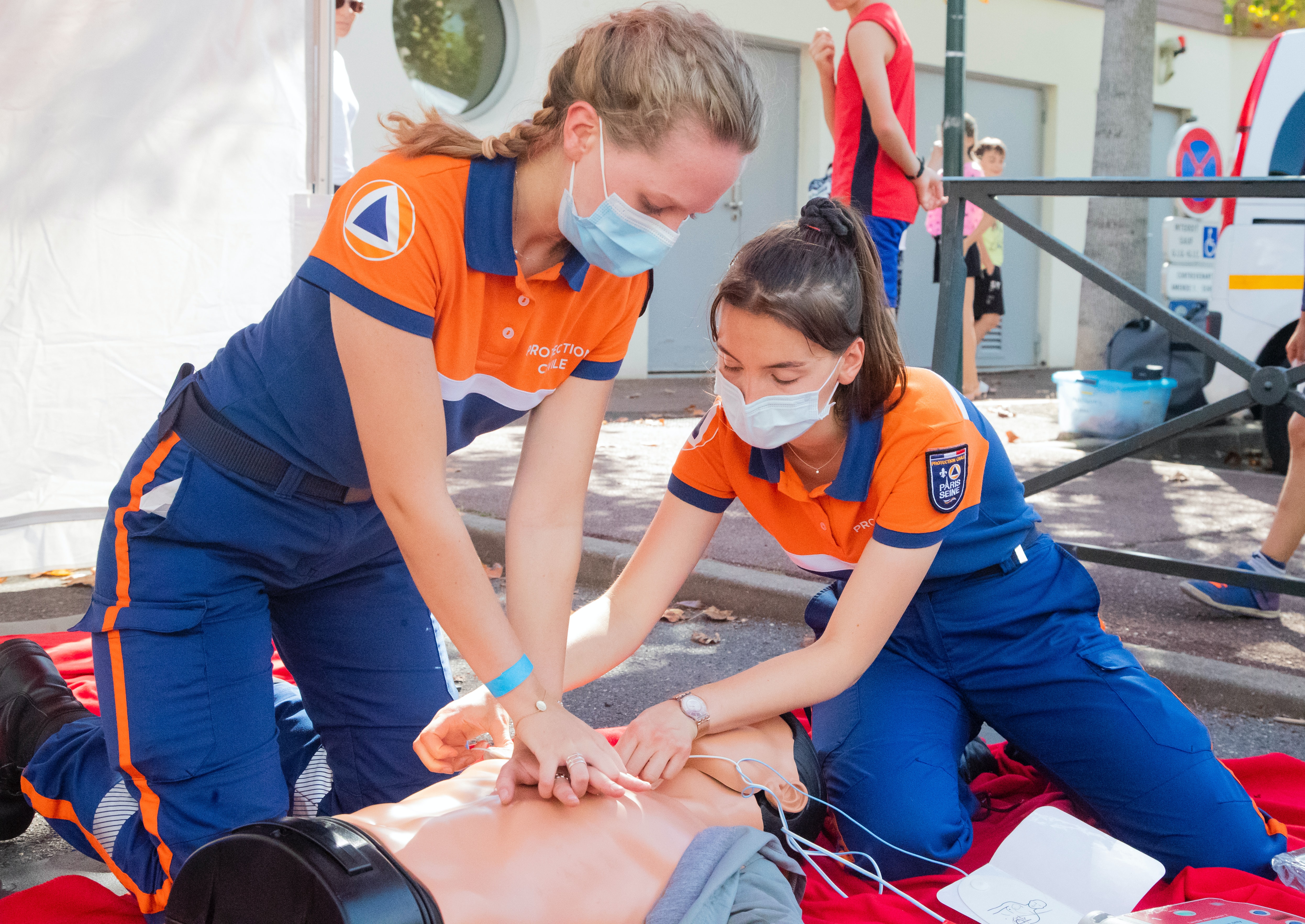 Upon completion of all course requirements, participants receive a BLS Provider Course Completion Card which is valid for two years.